The Leconte Glacier
The Stikine Icefield is one of the few remnants of the once-vast ice sheets that covered much of North America during the Pleistocene age. It covers 2,900 square miles along the crest of the Coastal Mountains that separate Canada and the U.S., extending 120 miles from the Whiting River to the Stikine River.

Near the south end of the Stikine Icefield, LeConte Glacier is the southernmost active tidewater glacier in the northern hemisphere. Since first charted in 1887, it has retreated almost 2.5 miles. Today, LeConte is considered in a stable position. Due to the deep water (810 feet) of the bay, LeConte calves instead of advancing. Beginning in 1983, measurements of LeConte's terminus (the point farthest from the head of the glacier) have been taken by Petersburg High School students. Results show the glacier generally moves forward in the spring after the cold winter weather decreases melting. In the fall, after warmer summer temperatures, it retreats.

Harbor seals choose LeConte's protected water and abundant icebergs as a breeding, birthing, and rearing area. Remember not to disturb these little ones. Abandonment of a young pup by its mother is a common occurrence, particularly if they are disturbed by hunting or other activities by humans.

Depending on the tides, we can go over & back and not do Petersburg. That cost is $225. if tides are not big enough then we do Leconte via Petersburg for $270.

CLICK HERE to see our slideshow.

Price: $270.00, plus 7% city tax, 6 person minimum for Leconte Glacier /Petersburg.

Please call 907-874-2402 or Cell 907-305-0416 if you have any questions about this tour.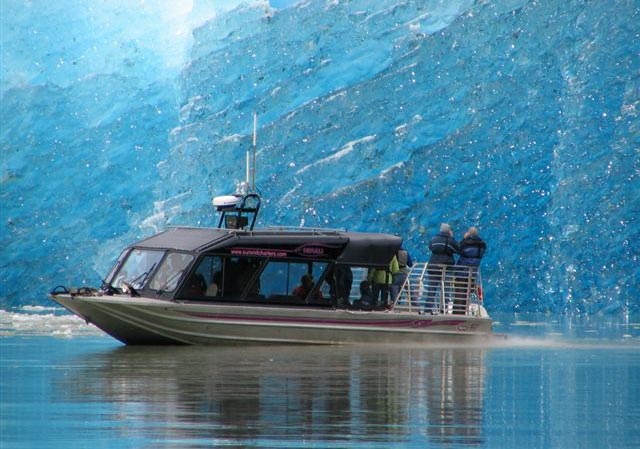 Summit Charters Vessel of Choice:
1999 Bentz Boat ~ USCG Inspected 15 Passengers ~ Twin Jet Power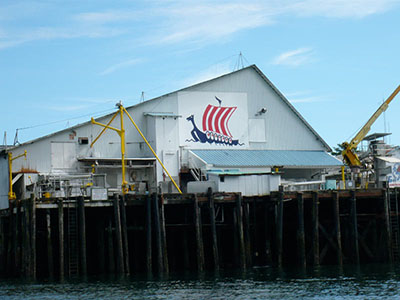 Petersburg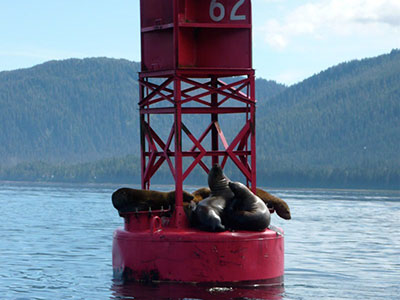 Seals on a bouy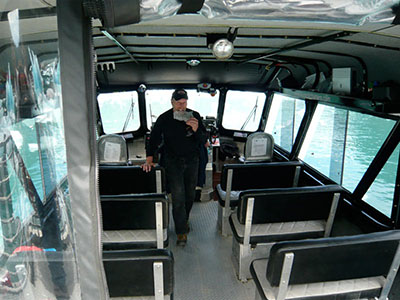 On board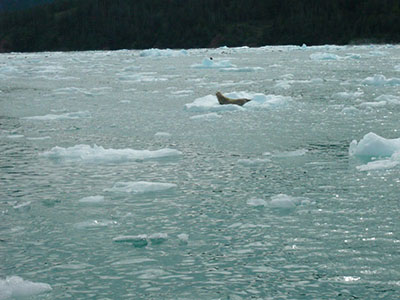 Seal on a chunk of ice